Scholarship Description:
Utrecht Excellence Scholarships, Netherlands is open for International Students . The scholarship allows Masters level programm(s) in the field of All Subjects taught at Utrecht University . The deadline of the scholarship is expired at 31 Jan 2021.
The funds for the scholarships come from the Utrecht Excellence Scholarship Fund, established by Utrecht University and from contributions by Utrecht University alumni.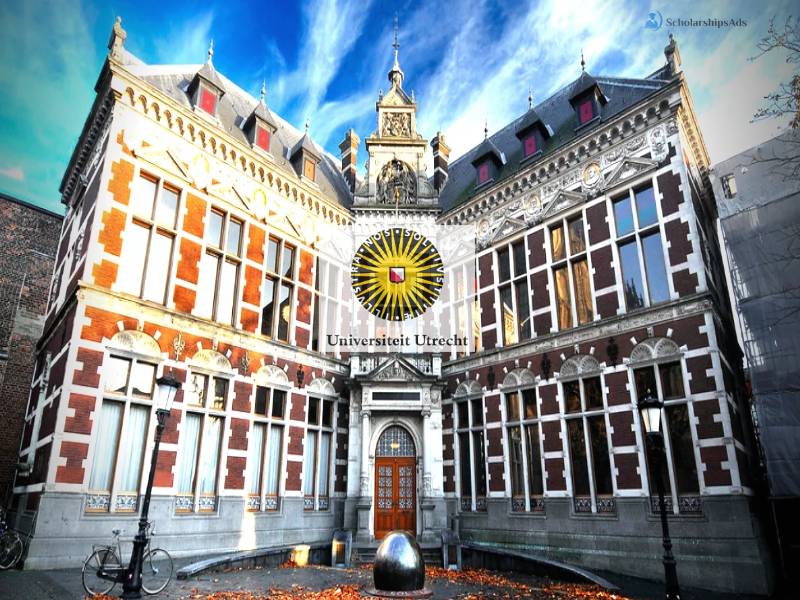 Degree Level:
Utrecht Excellence Scholarships, Netherlands is available to undertake Masters level programs at Utrecht University.
Available Subjects:
Following subject are available to study under this scholarship program.
Eligible International Master's programmes offered by the University. Not all programmes participate, please check www.uu.nl/masters > master's programme > Tuition fees and financial support to see if the Utrecht Excellence Scholarship is mentioned as a scholarship opportunity.
Scholarship Benefits:
The Utrecht Excellence scholarship can be awarded as:
As the grant is not automatically a full scholarship, it may be necessary to find additional funding to be able to finance your studies and stay completely. Students requiring a residence permit in the Netherlands must prove to the IND (Immigration and Naturalisation Office) that they have sufficient financial means. Read more about the budget the University advises.
Eligible Nationalities:
International Students are eligible to apply.
Eligibility Criteria:
To be eligible for an Utrecht Excellence Scholarship, the following criteria must be met:
Failure to meet one or more of these criteria automatically means the student is not eligible for this scholarship.
Selection Procedure:
Eligible candidates are selected for a scholarship on the basis of the following criteria:
Application Procedure:
After submitting an application for the Master's programme, non-EU/EEA students will have the option to submit an application for an Utrecht Excellence Scholarship from 1 November.
You will need to upload the following document:
Please note that students starting their programme in February are not eligible for the Utrecht Excellence Scholarships.
You will not be informed whether you have been awarded the scholarship prior to the scholarship deadline and not before you have been (un)conditionally admitted to the programme.
Deadline:
Prospective students who wish to be considered for the scholarship must apply before 31 January 2021 (23:59 CET), after which the application portal will be closed. Your application for a scholarship will only be processed if you have submitted an application for a Master's programme as well. Please note that in some cases you may need to apply before 1 December; check the 'When to apply' section under Admission and application of your master's programme.